Celebrating our 15th Anniversary - Part 3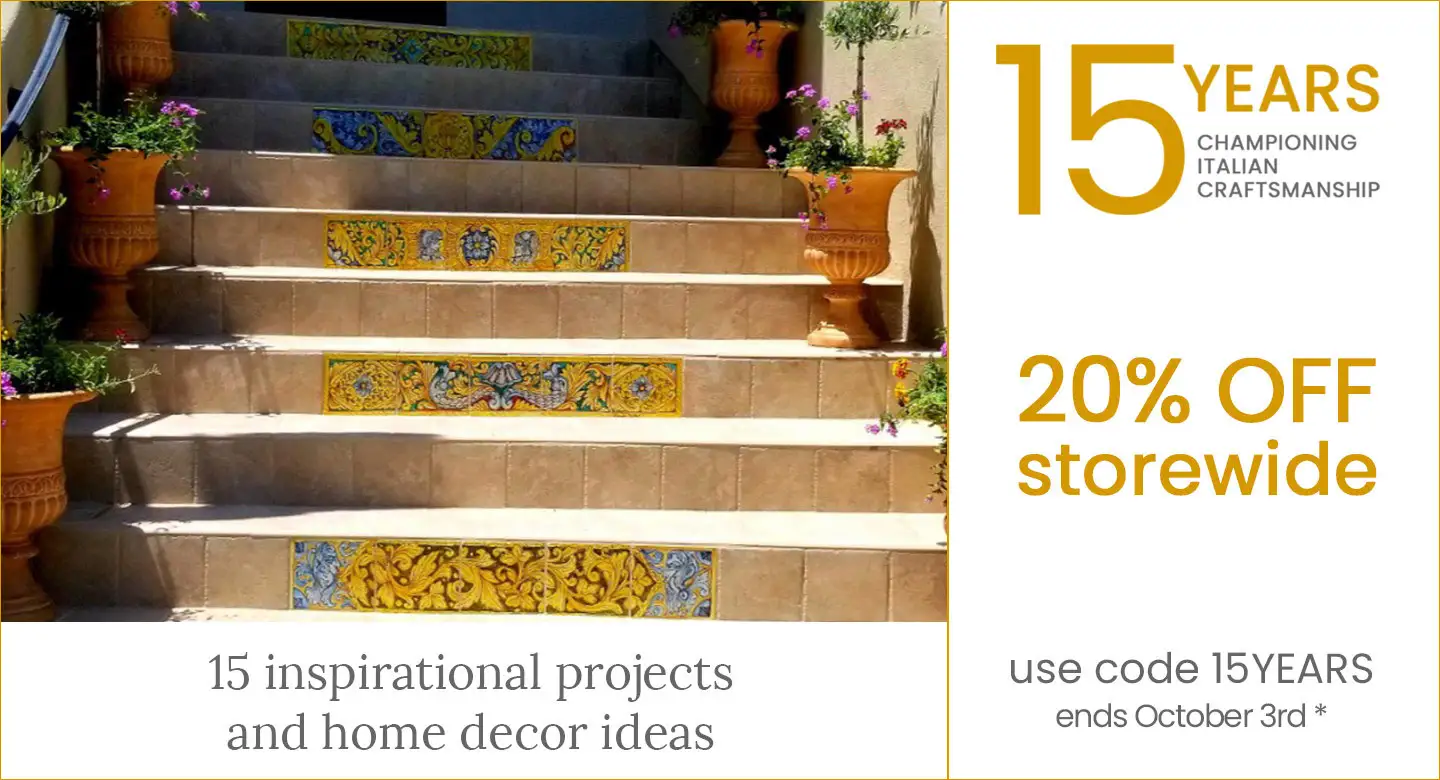 thatsArte.com is much more than a place to shop for sensational Italian ceramics or fine kitchen knives. It's the chance to finally turn your dream projects into reality - Italian style. We team up with our artisans to bring your ideas to life with made-to-measure backsplashes, entry-hall tile rugs, personalized dinnerware, bespoke table tops, or that odd vase that fits perfectly in that particular niche or matches your favorite armchair.
Each and every magnificent piece is entirely handcrafted using traditional methods and is as unique and special as your home is.
In the past 15 years, you have rewarded us with hundreds of pictures to show us your personalized projects and lovely homes filled with our handmade Italian ceramics.
We randomly chose a few photos to showcase your creativity, imagination, and inspiration.
Thank you for your loyalty and great memories shared. Here's to our next 15 years together!

Check Out our Italian Ceramics & More
20% OFF Storewide
Use Code 15YEARS*
OFFER ENDS OCTOBER 3, 2022. The discount code applies on orders over 250 USD/GBP/EURO.
*The discount cannot be applied to previous or pending purchases or special orders, nor with other offers and discounts. thatArte.com reserves the right to cancel any order due to unauthorized, altered, or ineligible use of discount.

Read about the making of thatsArte.com: Celebrating our 15th Anniversary - Part 1
Read about the making of thatsArte.com: Celebrating our 15th Anniversary - Part 2