Wedding and Gift Registries
Extraordinary gifts and your own personal assistant: our registries are custom-made, just like our products!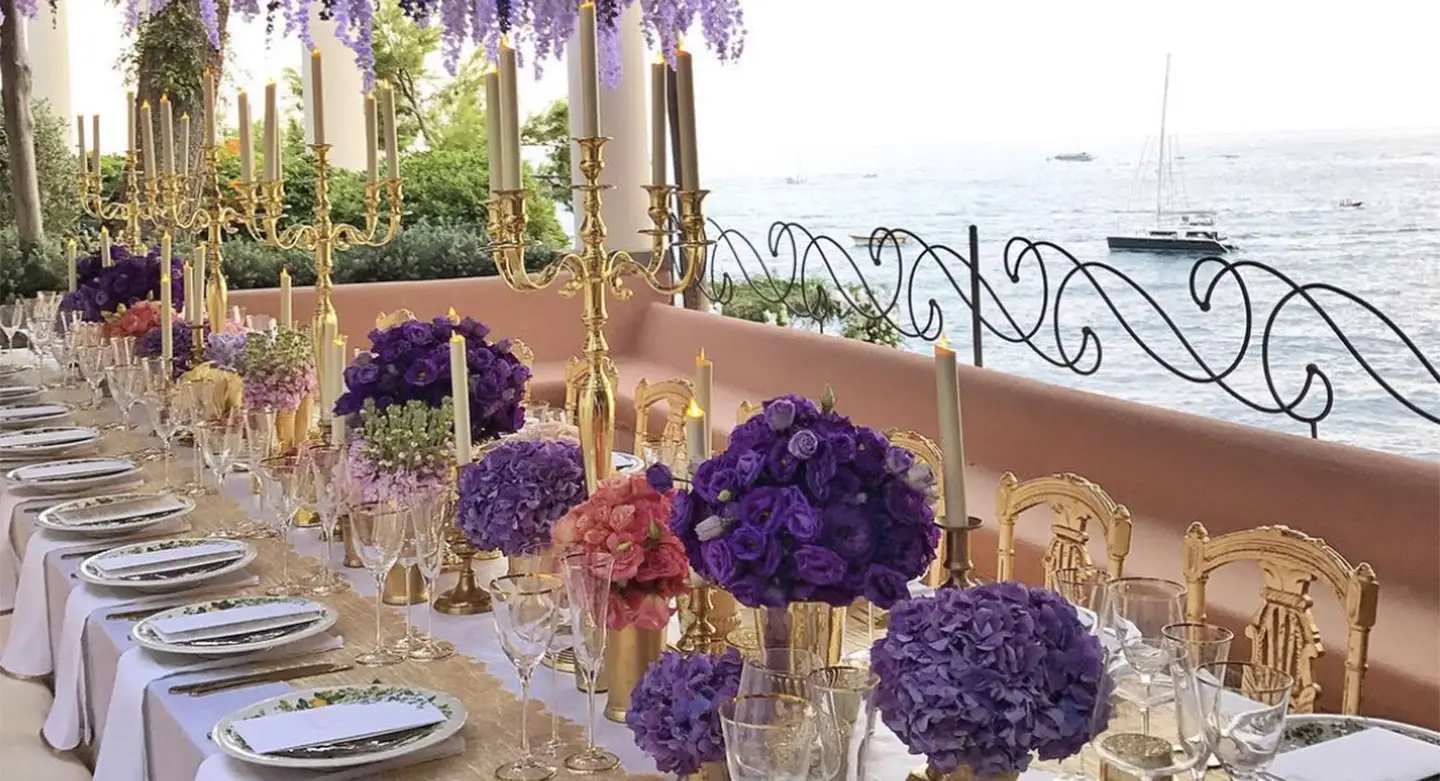 Your wedding day is a momentous occasion. A new home, a new baby, life's special milestones - these memorable moments that mark your life deserve to be celebrated with an extra touch.
What better way than creating a wedding registry or personalized gift list with thatsArte? We offer a great variety of unique handcrafted items, outstanding one-to-one customer service and some special perks.
It's all about making it personal, right from the beginning. About giving you the time, care and dedication you deserve.
Unique, custom-made Italian gifts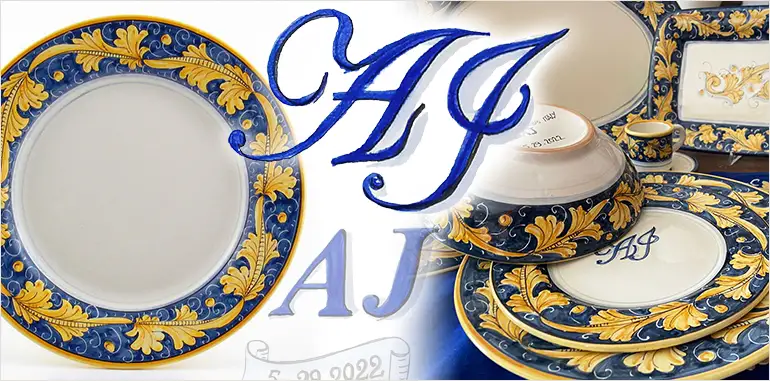 Before the modern-day wedding registry existed, 15th-century Renaissance Italy had hope chests: ornately decorated chests where unmarried women could store up valuable treasures and household necessities for when they became brides. Our wedding and gift registries exist with that in mind: we want to help you create a special selection of your favorite items that will bring love and joy into your home and remain in your family for generations to come.
Choose among a vast array of dinnerware collections, kitchenware, home décor, table linens and interior design accents:
timeless and beautiful treasures commemorate important milestones in your life


handcrafted just for you by talented artisans and personalized to mark your special occasion.
Your own personal assistant, always there for you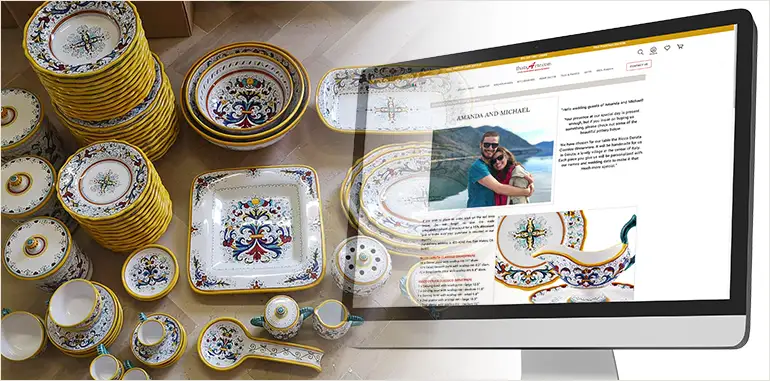 We value personal relationships: you'll be welcomed by a member of our team who will always be available to advise and assist you. We'll set up your page on our website, manage your list, help your guests, and ensure the whole process is hassle-free and pitch-perfect.
Setting up the registry is an effortless and enjoyable process:
We'll help you hand-pick the items for your list and choose how to personalize them best. If you have a dream custom project in mind, we will work together with the right artisans to have it crafted just for you


You will have a personalized webpage created by our design team that you can share with your guests. They can shop online or easily contact us for advice and help


Once the registry is live, we will send you regular updates, manage the gift list and coordinate the work of the artisans.
More reasons to choose us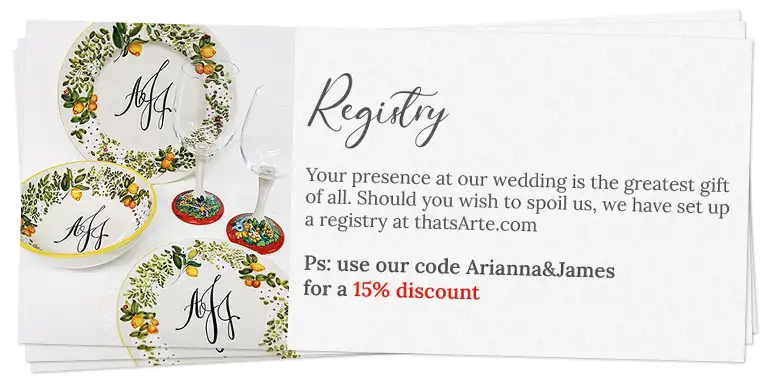 Our wedding registry and gift lists come with a few special perks:
We will issue a 15% coupon code dedicated to your event and applicable to your guests' orders. It's our gift to you


Our list management service is completely free of charge


No storage or delivery fees apply. Your gifts will ship where and when you want them... from Italy, with our warmest wishes!