ALVARO BINAGLIA
The spirit of Italian Renaissance ceramics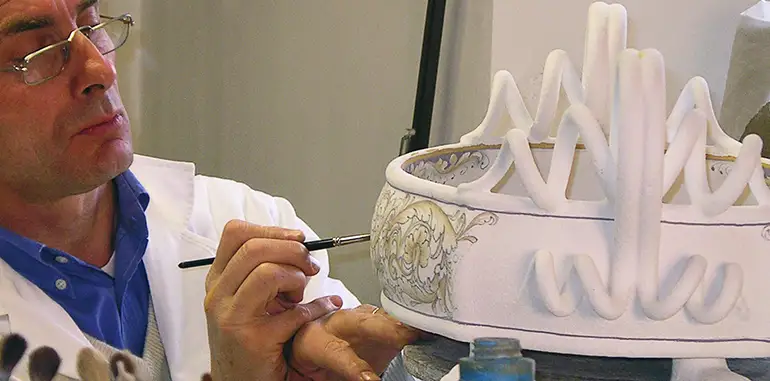 Alvaro Binaglia is a fine ceramic artist from Deruta. His award-winning work is defined by his love for Italian Renaissance art and portraiture. His favorite subjects are Belle Donne and Nobiluomini -beautiful ladies and noblemen - symbols of faith in the beauty of the human soul.
We have hand-picked for you a gorgeous selection of Alvaro Binaglia's most recent art ceramics. Check out his Renaissance-style wall plates; they work very well in pairs, but mixing and matching is also an option. Choose from our collections, or contact us to commission Alvaro with a unique portrait.
A Deruta ceramic portrait artist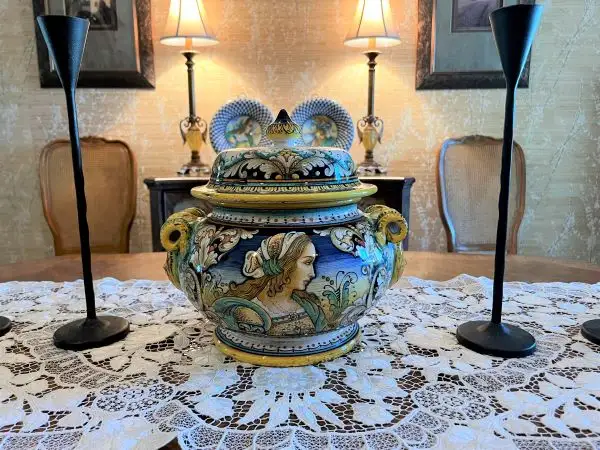 Just like Renaissance artists, Alvaro Binaglia seeks to capture the individual and the mystery of the human soul using idealized characters and symbols.
Handsome knights and beautiful women inhabit his ceramics, their profiles set against an idyllic landscape. They are fastidiously clothed, untroubled by worldly concerns.
These characters have a startling resemblance with the subjects of 16th-century Italian majolicas that were commissioned to Deruta artists as high-end engagement or wedding gifts. As idealized emblems of wisdom, beauty and virtue, these lavish ceramics had a highly symbolic value, which is precisely what Alvaro is interested in.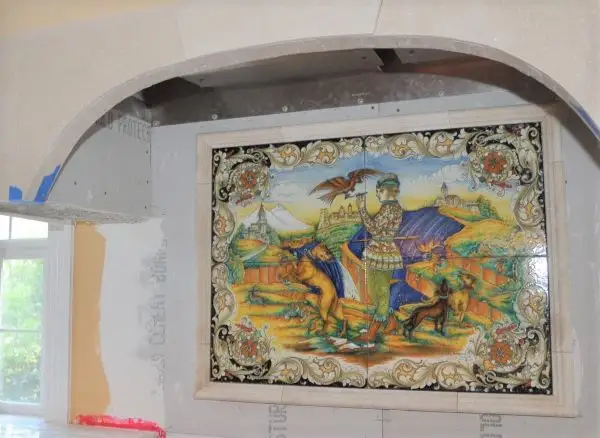 We have been working with Alvaro for over 15 years, and we have never been less than humbled by his dedication and passion.
He has a small studio on the ground floor of his home with the essentials for his work: a desk, some bookshelves, and a kiln. We remember a time when there was an extra table in the studio where his little girls sat after school, doing their homework or just drawing. They are all grown up now, and Alvaro works alone, absorbed in his subjects. To get the level of detail he wants, he uses small brushes and a limited number of glazes, at most 4 or 5, that he blends to achieve the desired color shades.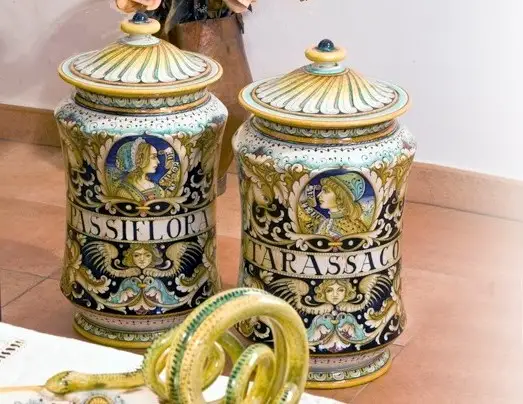 His kiln firings are an emotional moment for him, even after so many years of practice. The process is indeed unpredictable: moisture, sudden changes in temperature, or clay impurities can make a piece crack or craze. Alvaro is so deeply invested in his work and gets so excited that he sometimes stays up the last night of the firing, watching the kiln thermometer go down and waiting for the right moment to open the kiln, holding his breath...
Alvaro Binaglia ceramics are prized collectors' items and have been displayed at the Museum of Ceramics in Deruta.