RAMPINI
Italian ceramic art is a family affair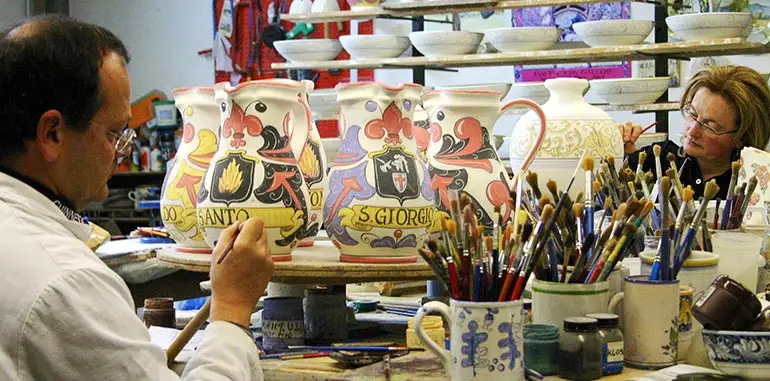 The Rampinis are well-known for their sophisticated, elegant ceramic dinnerware and home décor accents. Their signature collection, Rinascimento, features a textured, distinctive design carefully handpainted in various color combinations.
Rampin's art is a family business. Founded by Pietro Rampini in 1954, the workshop is now run by his son Giampietro and daughter-in-law Rossana. Each artist creates and paints their own ceramics, their styles different, though both are rooted in the local artistic tradition.
We have handpicked for you an exquisite selection of Rampini's pottery, which reflects their taste for elaborate, Renaissance and nature-inspired designs available in various colors. Choose the own that fits your style or get creative and commission the artists with your exclusive color combination.
A passion for Gubbio ceramics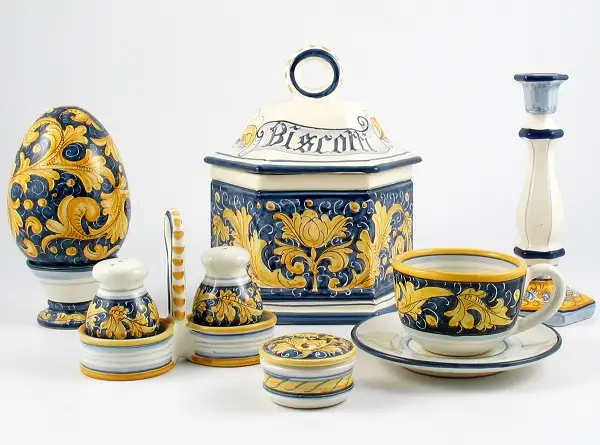 We are Eugubini, first and foremost, is Rampini's motto. Eugubino means "from Gubbio," where generations of Rampinis chose to spend their lives and cultivate their art. Gubbio is not just a picture-book pretty, charming medieval town. Since Roman times, the place has been a arts and crafts hub, offering sanctuary to a number of prominent artists.
The Rampinis are proud to uphold Gubbio's traditions and culture, their work feeding into its present and future heritage.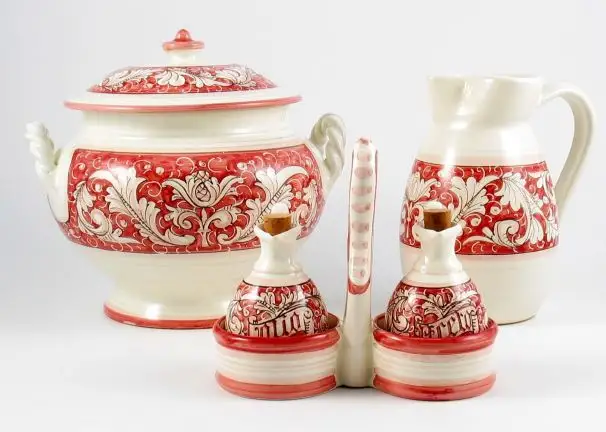 Driven by an authentic passion for the medium, Giampietro learned to paint much sooner than to write. He and Rossana share the same studio, each working on their own pieces. Rossana is shy and quiet, with an easy smile. Giampietro is happy to do the talking and always keen to engage in discussions about art and Gubbio's cultural landscape. Giulia, their daughter, is studying art at uni and helping in the family business. She is eager to make her mark and earn her place in the family workshop.
Rampini's favorite customer is the one who challenges them. "The real artists – Giampietro says – are the ones who can push the boundaries of a brief and exceed their client's expectations using their talents and imagination" After all, he argues, the greatest Italian masterpieces were commissioned by popes and patrons, including the Sistine Chapel.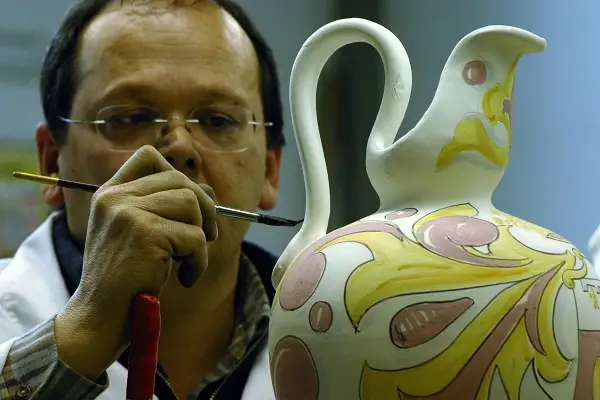 Speaking of Gubbio's traditions and culture... have you ever heard of the Race of the Saints, a spectacular event held in Gubbio every year on May 15th? It's one of Italy's most famous community-led events, and Giampietro Rampini has been involved since he was a child. He is the official maker of the Brocche dei Ceri, the traditional jugs used in the Race. The event is also held in Jessup, Pennsylvania, home to a large community of people from Gubbio.