CERAMICHE ANDRILIA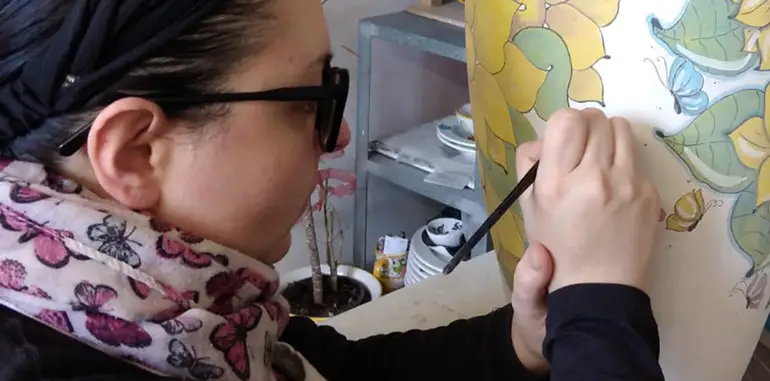 Ceramiche Andrilia dinnerware collections are simply sophisticated and very much original in design and glazing.


Ceramiche Andrilia is a tiny pottery studio located right in the center of Deruta. There, sitting on her little stool, behind a busy desk, Marianna Mercante forges her passion for ceramic art, first creating, then painting the designs that make her dinnerware and decorative pottery stand out from the crowd.


Marianna is the founder of Ceramiche Andrilia. She designs, glazes, paints, fires, and sells her pottery herself. Her studio is a lively creative hub, brimming with interesting pottery handpainted in very unique designs.


Marianna's creative talents are unleashed by music. She says: "There is a strong bond between my pottery and music. When I look at my work, I can hear the music setting that inspired it.


The Pavone and the Butterfly collections were designed while I was absorbed in the amazing recording of Vivaldi's arias by Philippe Jaroussky, Cecilia Bartoli, and Emma Kirkby; my first Medusa was painted while listening to Bach's Magnificat. You know, I cannot paint something I have not created myself: I have to live my designs, feeling them inside even before I grab the brush. And I'm sure that is why my work is becoming more and more popular."


Marianna is a self-taught ceramic painter and a mezzo-soprano who has found a most productive and fulfilling way to live by her own rules. Her business, Ceramiche Andrilia, is named after her two children – Andrea and Cecilia. Next time we meet her we mean to ask which aria she hears when she looks at them!