L'ANTICA DERUTA
Deruta Arthouse Ceramics and Tiles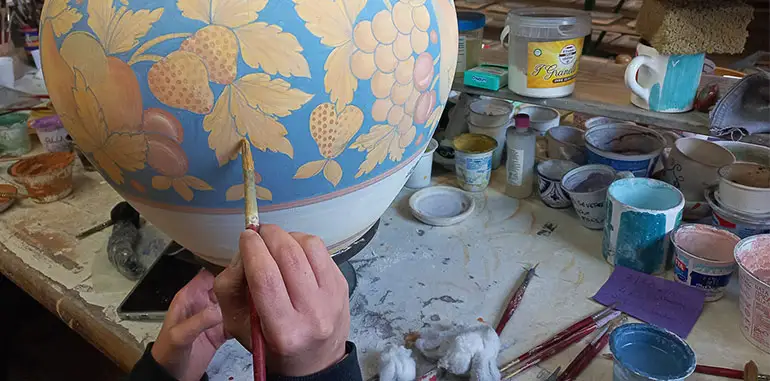 L'Antica Deruta ceramics reinterpret the glorious past of the capital city of Italian pottery and do so in their own distinctive style: with simplicity, refinement, and attention to detail. Their elegant tableware, tiles and home decor accents are Italian interior design icons.
L'Antica Deruta is an authentic Bottega d'Arte, founded by Alviero Moretti in the 1950's. He aimed to revisit local traditions and make ceramics suitable to modern lifestyle and sensibility, in line with evolving art trends. A mission his children have embraced with passion and dedication.
We have selected for you the finest pieces from L'Antica Deruta tableware, from the timeless Galletto to the charming Amelia. We also feature a vast array of their gorgeous tiles and panels and selected home décor accents. Choose from our collections, or contact us to commission your work of art!
Story of an authentic Bottega d'Arte Italiana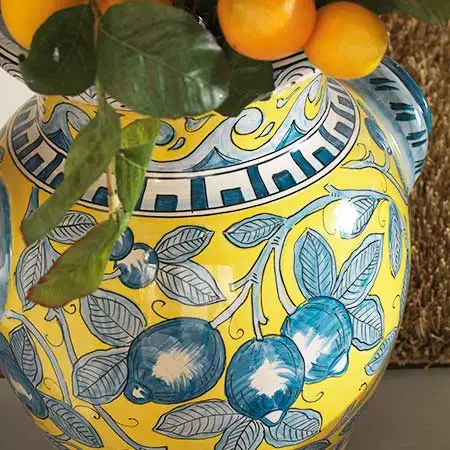 Alviero Moretti was an enlightened entrepreneur, art patron and Deruta ceramic connoisseur. In the aftermath of WW2, arts and design were evolving at a rapid pace. The traditional ceramics he had grown up with were being replaced by colorful plastic with bold designs and unusual shapes. People wanted a break from the past.
Moretti thought he could find a way to make interesting ceramics that would meet the evolving needs and be in line with the new art trends.
He founded L'Antica Deruta and invited a pool of local artists to work with him on new designs. The challenge was to create contemporary ceramics that drew from local culture and tradition.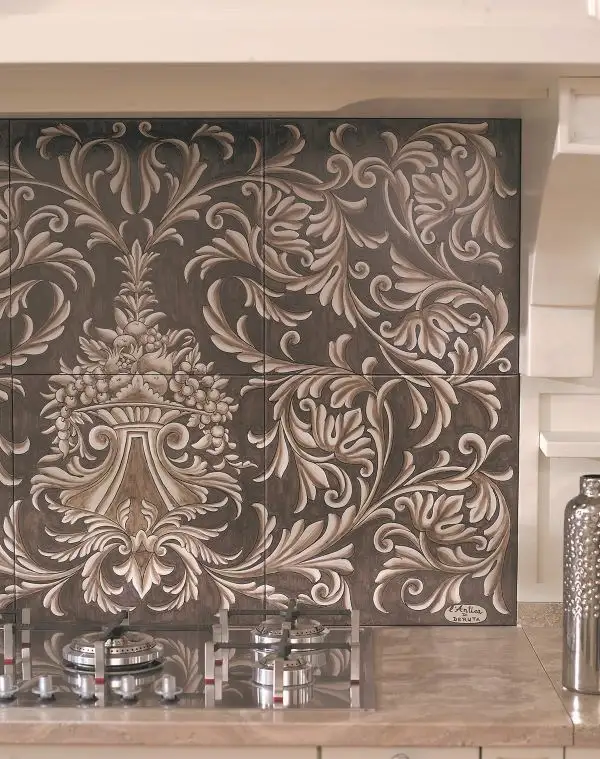 Selecting shapes, patterns and production processes from Deruta's Golden Age (1500-1600) and combining them in new ways, Moretti and his team of artists created simple, modern pieces.
L'Antica Deruta exhibited at National and International Fairs, gaining recognition and success.
Deruta's contemporary ceramics owe much to Alviero Moretti's passion for experimentation. In the 80's, he started inviting established artists to his studio to create ceramic artworks. Guttuso, Bueno, Cesetti, Bacosi, Mastroianni, Portoghesi, D'Arcevia collaborated with L'Antica Deruta and created art pieces using innovative and sometimes experimental techniques. Their works form an extraordinary contemporary ceramic collection hosted by the Moretti Foundation in Deruta.
Alviero Moretti's children, Giorgio and Camilla, have continued their father's work. Together with a team of local artists, they keep creating ceramics that evolve with the times while being gloriously timeless and rigorously handmade from start to finish.