Commissioning a custom-made Italian piece
Ordering a bespoke Italian ceramic piece has never been more accessible.
thatsArte.com is much more than a place to shop for extraordinary Italian ceramics!
We offer you the invaluable opportunity to commission a talented Italian artisan to make a unique handcrafted piece.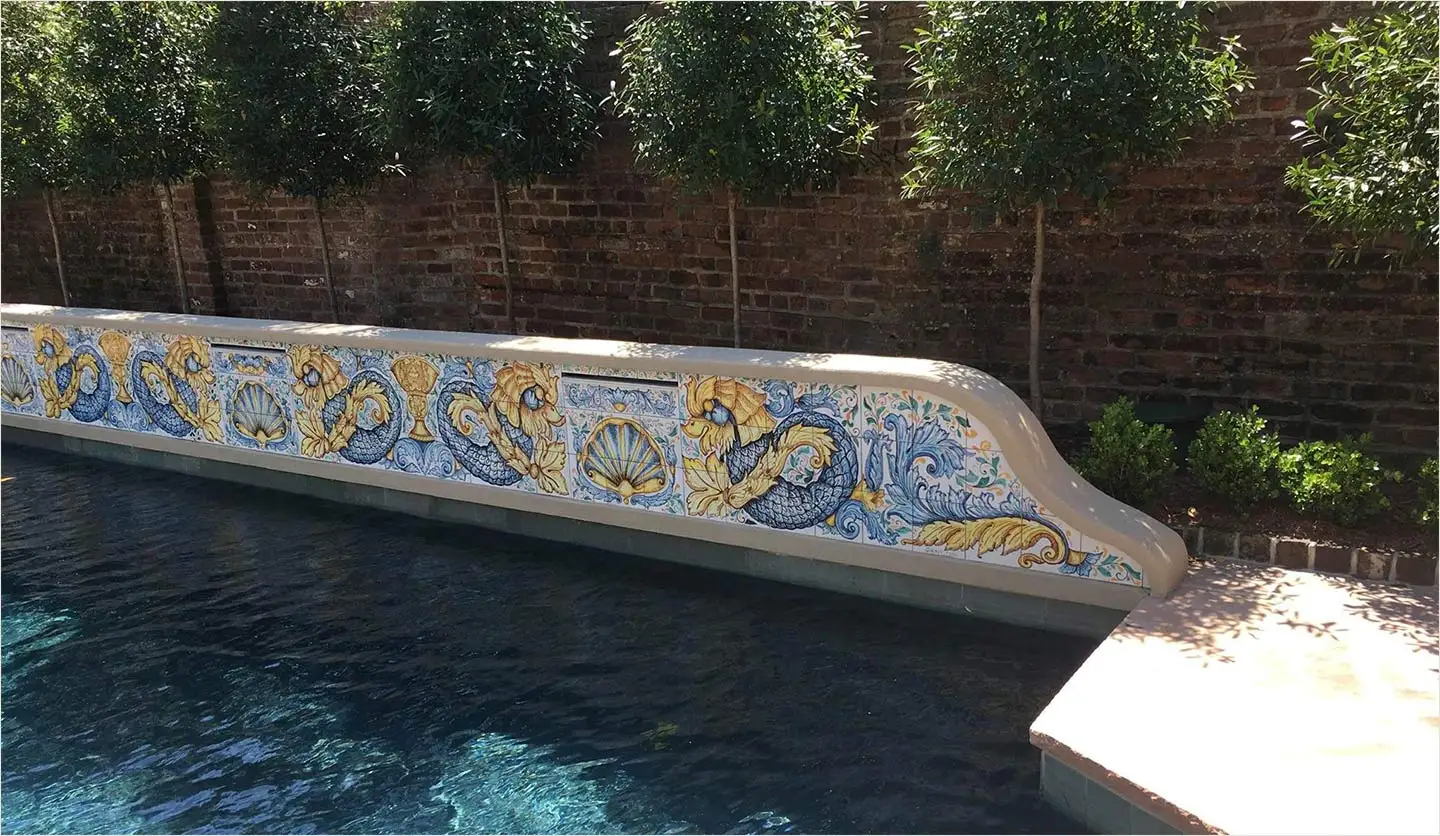 Whether you want to order a bespoke backsplash tile panel to fit an awkward space, a wall plate to match the colors of your favorite armchair or a dinnerware set with your initials, we make the whole process effortless and fun. After all, we have been doing this job for over 15 years!
We listen to your needs, offer inspiration and suggestions, discuss options and then coordinate the work of our artisans and manage the project from start to finish, bringing your home decor projects to life - Italian style.
What is a custom Italian home decor project?
Craftsmanship provides authenticity and meaning to your home decor projects, each and every magnificent piece as unique and special as your home is.
There are different entry points to a customized item, from made-to-order pieces which have built-in customization options to pieces designed and handcrafted from scratch:
Made-to-measure or custom-color
Starting from the incredible variety of handmade items we feature on our website, we work with our artisans to craft a piece that is just right for your space.
It's a very common occurrence with backsplash panels. Say you love the design of a particular panel but need it in a different size. We'll work with its maker and provide you with a set of options that work for your backsplash.
Your design, our craftsmanship
You choose a design that has a special meaning for you and we bring it to life. That Positano beach picture from your honeymoon can be the subject of a hand-painted Italian mural for your patio. Your kitchen wall tiles can feature the design of your granny's Sicilian dinnerware you grew up with. Or you can have a portrait of your much-loved dog on a wall plate.
Made from scratch
Clay is a versatile material, ideal for a vast array of interior design projects. All it takes is a creative idea, an experienced weel-thrower and a skilled decorator. Over the years, we have made a diverse range of fine, unique items: ceramic countertop sinks, an extra large teapot to use as a planter, Renaissance-style urns with family crests, swimming pool fountains, panels for an outdoor pizza oven, and interior design led projects.
Custom-made ceramics: an Italian tradition
Commissioning an artisan to create a bespoke piece is a long-standing Italian tradition.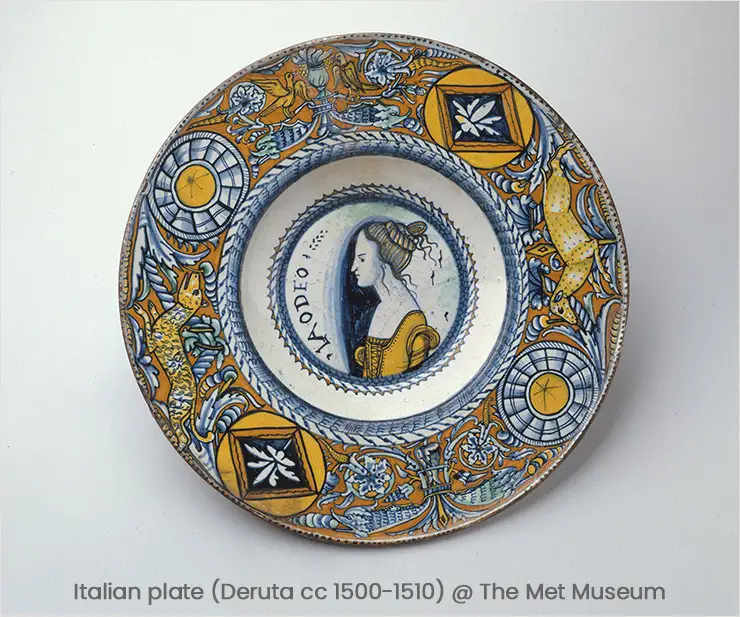 Art museums all over the world proudly display fine Italian ceramics from the 15th or 16th century that originated from such commissions, made to be offered as precious gifts or to decorate the homes of distinguished families and become a legacy to the next generations.
This tradition has survived globalization and is still very much alive in Italy, with craftsmanship providing an outlet for authenticity and meaning.
How to order a custom-made Italian piece
For over 15 years, thatsArte.com has been working directly with talented and experienced artisans from all over Italy on bespoke and personalized products.
You will be closely involved throughout the design and making process, so you can be confident that the result will be exactly as you had envisaged.
Starting a custom-made project
Whether you wish to commission a custom-made tile panel or a bespoke ceramic centerpiece, the process begins with an initial email or chat by phone.
Our consultation is always free of charge!
We will talk through your ideas and offer suggestions. If you haven't a clear idea in mind, we'll provide inspiration and discuss options of designs and artisans.
Developing your custom-made Italian piece
Once the key idea for the project has been agreed upon, we meet the artisans to discuss the options and refine the details. In most cases, we ask them to provide a preliminary sketch on paper.
We then send you an email with all the relevant information on your project, including a quote and a lead time based on the artisans' workload. We are always available to answer questions because and help you bring to life the Italian ceramic piece you dream of.
If you are happy to proceed with the commission of your custom-made piece, we'll process the order and start the production.
The making of your custom-made Italian piece
We constantly monitor the production of your piece, sending you updates and making sure that everything is just as we agreed and that it gets delivered safely and securely to your door.
Please remember that once you decide to order a customized piece of ceramics, your order will be final and non-refundable. See our Return Policy for more details.