FIMA
Deruta ceramics, as tradition dictates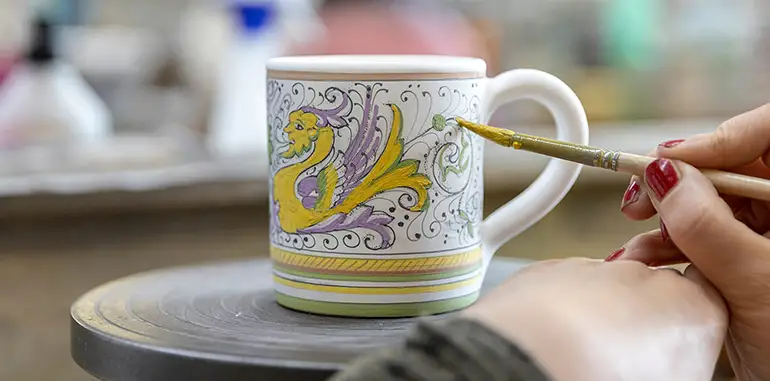 Fima is a well-established Bottega d'Arte Ceramica in Deruta, the capital city of Italian pottery. They are best known for the superb artistry of their Raffaellesco and Ricco Deruta dinnerware, but all their collections are truly outstanding.
Founded in the 1960s, Fima has played an important role in shaping the reputation of Deruta ceramics and making them the success story they are now. Their collections are proudly rooted in tradition, handmade from start to finish and painted to perfection.
We have hand-picked for you their finest tableware and kitchenware and a few home décor accents, seeking to represent the variety and beauty of Fima's art. Discover Deruta classics, geometric designs, nature-inspired collections and much more.
Fima, an established Bottega d'Arte in Deruta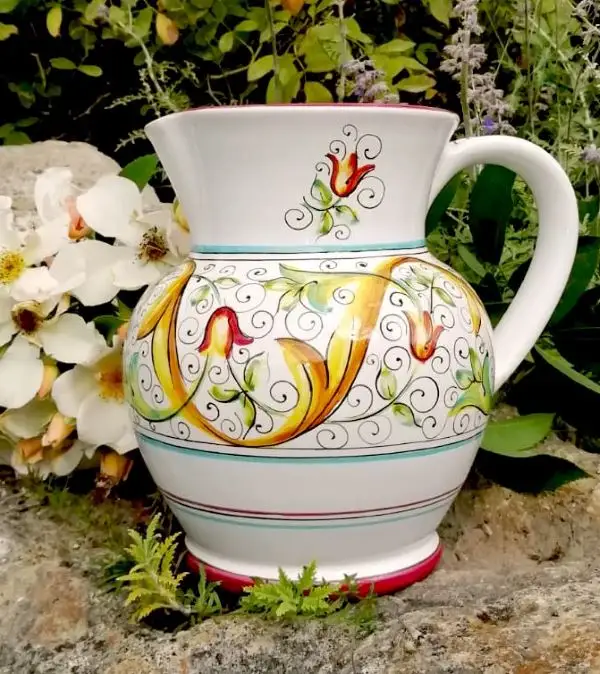 Fima is a family-run Bottega d'Arte Ceramica founded by the artist Pietro Picchiotti and his wife more than 60 years ago. He was an excellent painter, determined to carry on Deruta's classic pottery tradition with integrity and passion.
Fima's creative approach to new majolica designs and the flawless quality of their piece won them fame both in Italy and internationally.
The Bottega attracted many talented artists who contributed ideas and original designs. Most of their collections - Barocco, Limoni, Broccato - have rapidly become modern classics.
Today, Pietro's son-in-law, Michele, and his daughters run the Bottega. They have stayed loyal to the founders' vision, insisting on quality, tradition, and identity.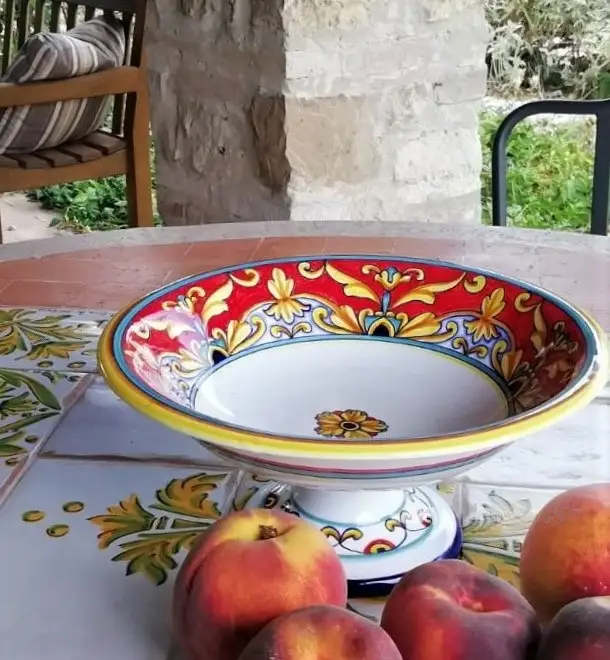 Nothing much has changed in Fima's Bottega over the past decades. Their ceramics are carefully arranged on metallic shelves in a large, warehouse-like room dominated by a giant table, the very one we used to take the photos we needed to feature our first Fima collection 15 years ago. Since then, we have been collaborating with Michele on countless projects. Our selection of Fima's ceramics has considerably expanded to include new, irresistible tableware designs: Rinascimento, Celebration, Melograni... Today we feature short of twenty (!) collections, ranging from classic to contemporary, all perfect for embellishing your everyday with a touch of Italian art.