FIMA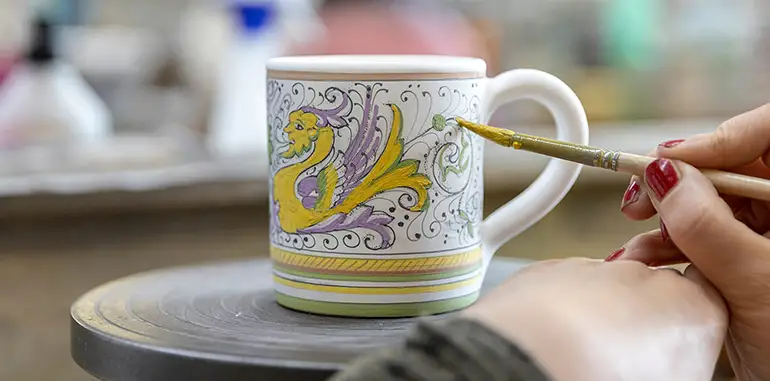 At Fima, tradition and innovation thrive together happily.

The company has an excellent, well-deserved reputation for its Raffaellesco, Ricco Deruta, and Arabesco, possibly the most famous Deruta dinnerware designs. Indeed, they are among the finest you can find in Deruta, thanks to their intricate, carefully hand-painted details and loyal adherence to the traditional colors and techniques.

Over the years, Fima has also produced a steady stream of new designs inspired by the local tradition that have rapidly become modern classics.

Fima is a small, family-run company founded by Pietro Picchiotti and his wife more than 60 years ago. He was an excellent painter, determined to carry on Deruta's classic pottery tradition with integrity and passion. His creative approach to new majolica designs won Fima his fame both locally and in the USA.

Today Michele, his son-in-law, and his daughters run the business, building on its key strengths: quality, tradition, and a solid creative identity. They can count on the experience of a group of affectionate and qualified artisans with decades of experience.

The production cycle is completely carried out within the company, from the wheel throwing to the kiln firing.

We've chosen Fima for the most classic patterns of Deruta pottery after a lengthy selection. Most artisans in Deruta try their hand on the classics, but we found only a handful who can interpret them with the same rigor and the delicate touch we found at Fima.