GHENOS
Exuberant, hand-painted tiles and panels from Sicily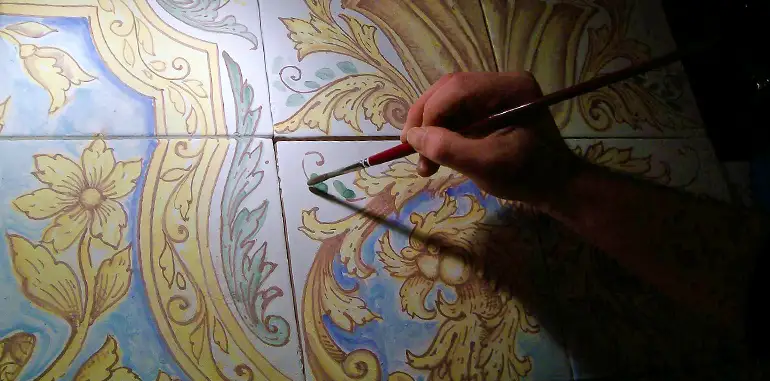 Ghenos' sumptuously hand-painted tiles, panels, backsplashes, and home décor accents are authentic works of art inspired by Sicily's rich history and culture. Choose or commission your dream project.
Elaborate, rich in details and color shades, Ghenos tiles and panels decorate villas, terraces, gardens, swimming pools in glamorous places: Capri, New Orleans, Taormina, Paris - to mention but the latest destinations.
Choose from our handpicked selection of Ghenos finest pieces, or commission the artist with your dream project, custom-made to fit your home and your style perfectly. The possibilities are endless!
An up-and-coming Sicilian ceramic artist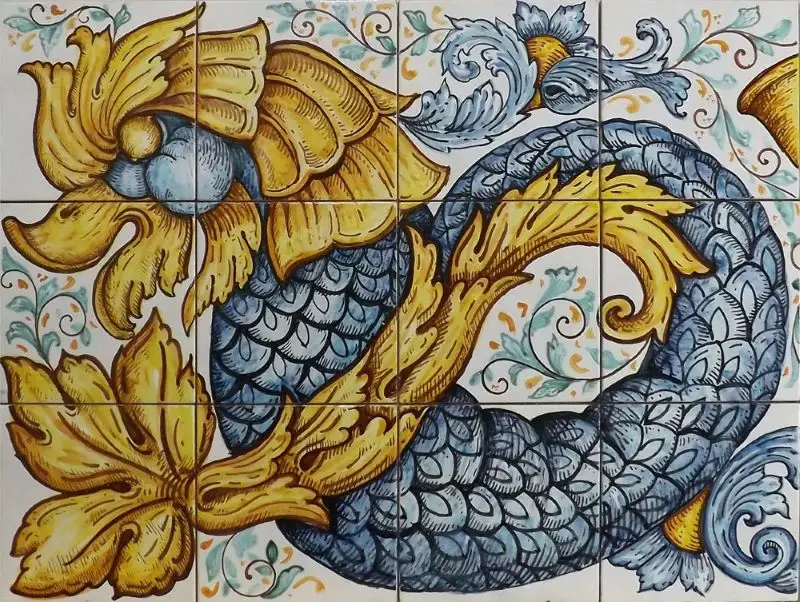 Enzo Scardino, aka Ghenos, belongs to a new wave of Italian artists who have made a name for themselves thanks to their talents and the versatility of their work.
Born in Messina, he studied art, then specialized in ceramics. He trained in Messina, Reggio Calabria and Santo Stefano di Camastra before setting up his studio in his native town.
Ghenos, a Greek word meaning origins, is not just the name Enzo chose for his art. Ghenos is also his manifesto, as the arts and crafts of his native land, Sicily, are his constant source of inspiration.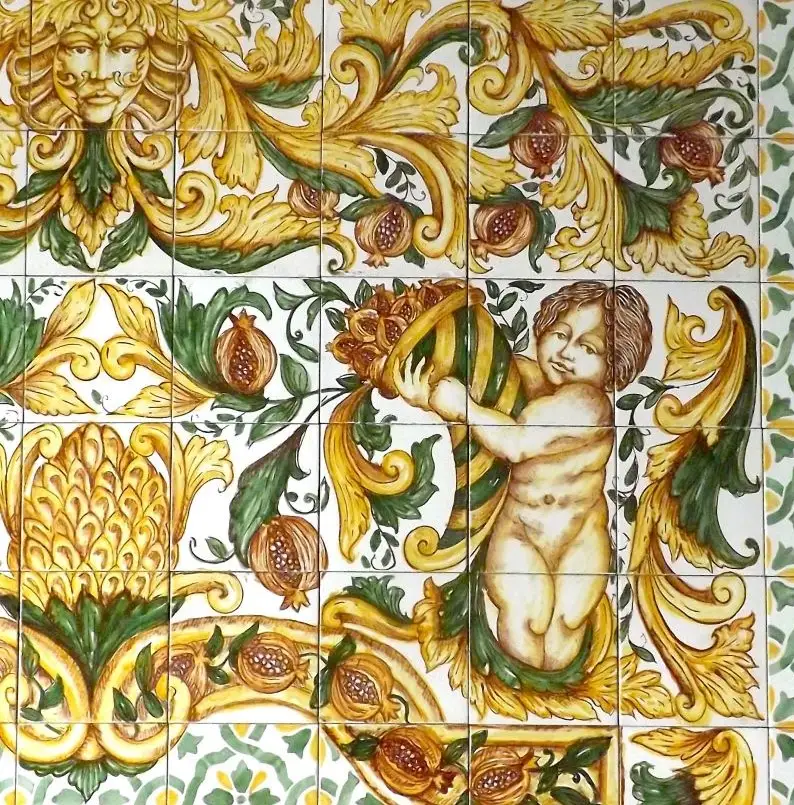 Indeed, Sicilian art is extraordinarily diverse as many peoples and cultures ruled the island in the past millennia and left their mark on its heritage. Greeks, Romans, Byzantines, Muslims from Northern Africa, Normans from Northern Europe, and Spanish are just a few of the influences we can detect in Sicilian art.
Ghenos is especially fond of the Sicilian Baroque, an evolution of the European Barocco that reached the island in the 17th century and has given Sicily its unique artistic identity.
The Sicilian Baroque is considered an art form in its own right, as it blends staple elements of the continental style with others from the local culture. Ghenos perfectly interprets its distinctive curves, flourishes, grinning masks, putti, and flamboyant natural elements.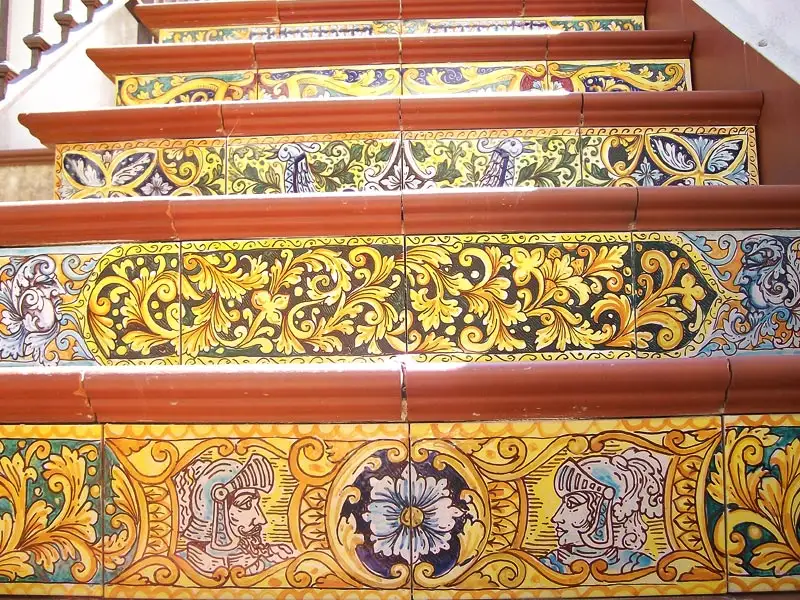 Architects and interior designers love Ghenos' highly decorative ceramics, which make their projects stand out from the crowd.
They are perfect for Mediterranean-style houses as well as to add an eclectic touch to a neutral setting.
We have handpicked a vast array of tiles and panels to be used in backsplashes & stovetops, murals, tiling projects (walls, floors, wet areas), tile rugs to inlay in hardwood, limestone or marble, stair risers, tabletops and many more.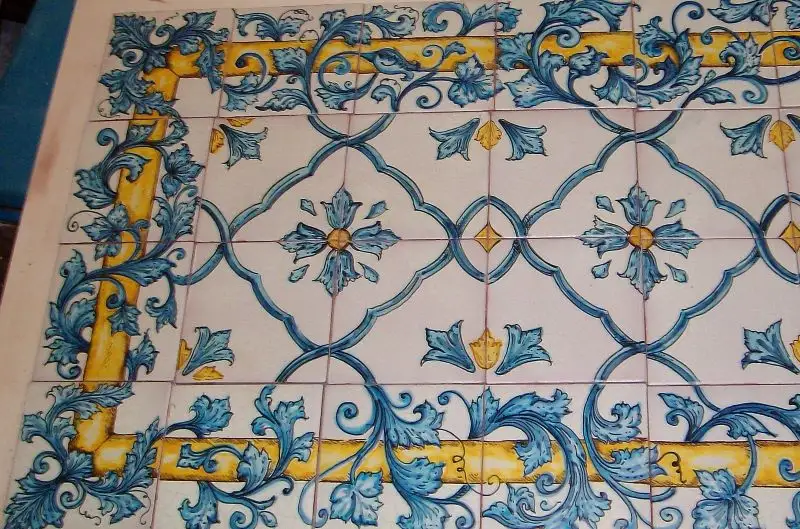 Choose your ceramic works of art or commission Ghenos with your dream project. Contact us and tell us more about it! We'll discuss the details with the artist, offer advice, and coordinate the project from start to finish. You will be closely involved throughout the design and making process, so you can be confident that the result will be exactly as you had envisaged. Learn more about commissions here.