MONTEFALCO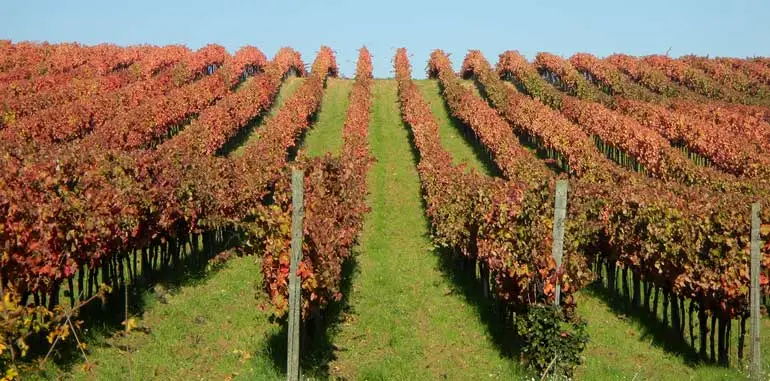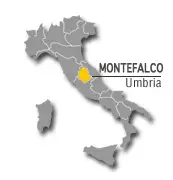 The table linens made today in Montefalco are the pinnacle of a craft that has been very prolific in Umbria for at least eight centuries.
It all started with the "partridge eye", a weaving pattern that was invented in the 13th century and was used in the production of the white and blue Perugia tablecloths that were very popular in the Middle Ages, with their handmade decorations featuring flowers, leaves, scrolls, real and mythological animals.

After the Renaissance textile weaving became mainly a domestic or monastic activity, until the beginning of the 19th century, when Mr Jacquard, a French weaver, invented a special loom that allowed to manufacture complex patterns. A new generation of Umbrian artisans adopted the new technique to weave traditional patterns or unleashed their creativity and designed new textile motives, finding their inspiration in nature or in other forms of art, especially from ceramics.
Montefalco is also known as the "Railing of Umbria", or the Belvedere, as the little town is perched on top of a steep hill dominating two large valleys and enjoys an uninterrupted view of the very heart of Umbria.

Although our plan to visit Montefalco had very much to do with its splendid table linens, which we had been coveting for many years – and we finally own in quite an embarrassing quantity – we were astounded by the beauty of the town, its quiet pebbled streets, its solid ancient walls, the paintings and frescos hosted by its churches.

Of course, the place is worldwide famous for another unique product, the Sagrantino, a complex, sumptuous red wine that is a real treat for wine connoisseurs.
By the way, the road to Montefalco and the view from the town to the surrounding vineyards is absolutely astounding in Autumn, as this particular Italian grape variety takes on a peculiar red color at this time of the year, as we found out during one of our visits there (to purchase more table linens at Tessitura Pardi …).