COLTELLERIE BERTI
The finest Italian knives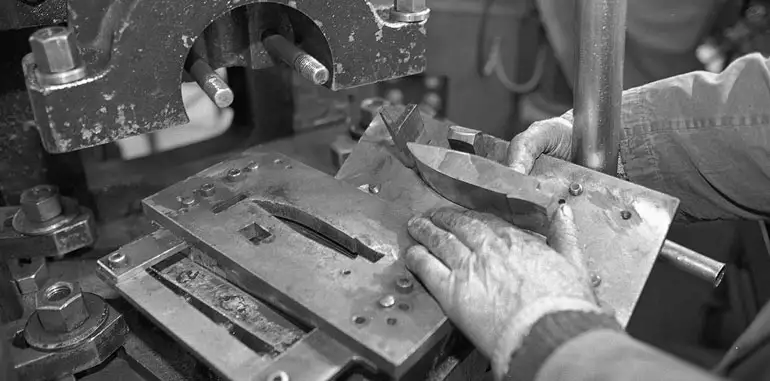 Coltellerie Berti's knives epitomize the unique qualities of the "Made in Italy": first-rate quality, artistry, and heritage. Handmade in the family workshop in Scarperia, a charming village north of Florence, Berti's knives are made totally by hand by a dozen skilled craftsmen using methods that are centuries old.
At Berti's, each piece is handmade by one artisan, from start to finish. It takes more than 50 steps to complete a knife; then, the initials of the actual maker are impressed on the blade along with Berti's signature. This unique process, along with the use of the finest materials, contributes very much to the uniqueness of Berti's knives.
We have handpicked for you a selection of Coltellerie Berti's best blades: kitchen knives, table and steak knives, cheese knives, champagne sabers, and an exquisite collection of dessert knives. Each and every piece is an emblem of the excellence of Italian craftsmanship and design.
Berti: knife-makers in Tuscany since 1895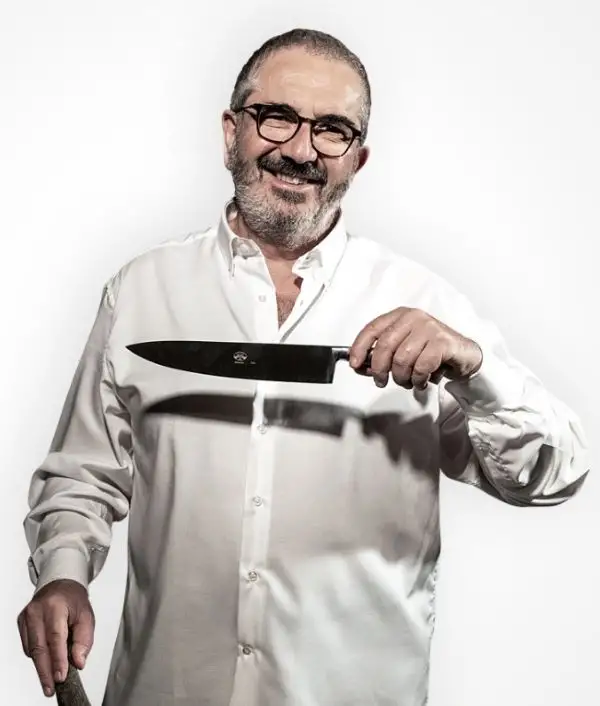 Professional and home chefs who are lucky enough to own a Berti knife agree that there is nothing quite like it in terms of performance, style and design. No turning back, indeed.
Andrea Berti and his son Lorenzo currently run the business founded by their ancestor, David Berti, in 1895 in Scarperia. The charming little village is perched on a Tuscan hill north of Florence and has been known for producing the best Italian blades since the 15th century.
David Berti had a long period of apprenticeship - it takes years to become skilled in forging knives and shaping beautiful handles - and was very talented. He excelled in producing "mozzette," short knives used to cut Tuscan cigars. He loved his job and took pride in tracing the steps of generations of knife-makers who had perfected each and every step of the craft.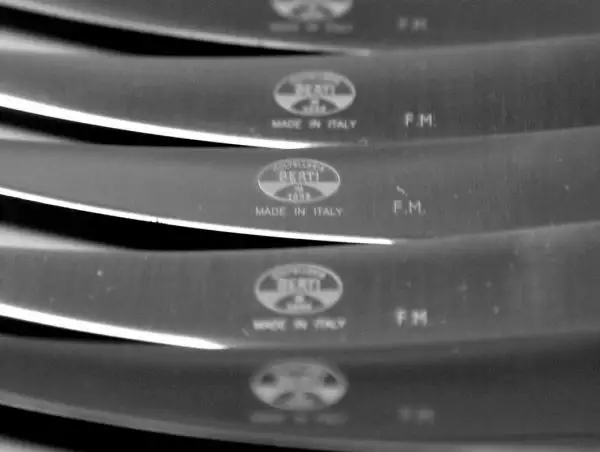 During his time, a rule was set that would become enshrined in the company culture: one artisan, one knife. After over 120 years, each knife is still completed by the same hands that started it. At the end of the production process, the maker impressed his initial on the knife's blade, along with Berti's signature.
From father to son, David Berti's descendants - Severino, Alvaro, Andrea, Lorenzo - have unwaveringly upheld this golden rule, convinced that it's at the core of the uniqueness and authenticity of their knives.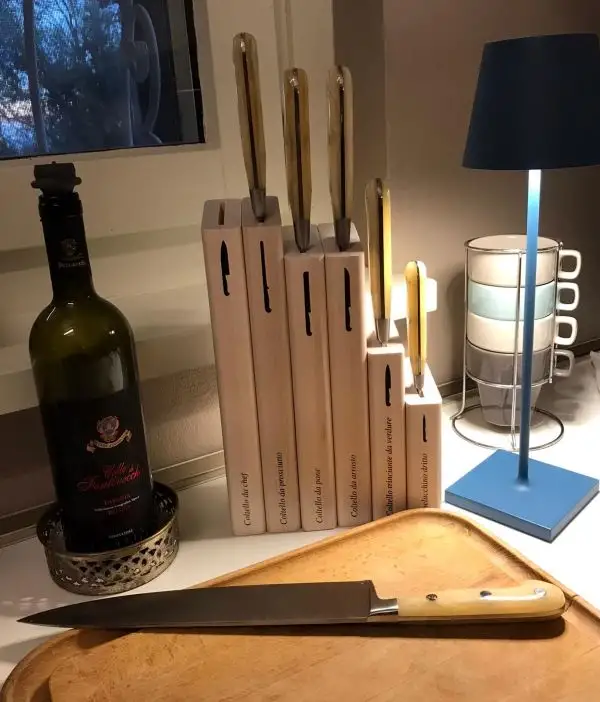 This unusual production method is paired with a careful choice of the finest materials and an exquisite in-house design.
Berti's knives are made of high-carbon hand-forged or stamped stainless steel and gorgeous natural or synthetic handles, such as ox or buffalo horn, bone, boxwood or the innovative lucite and Cornotech.
From the selection of the steel, through its tempering, to its sharpening, Berti's artisans use their talents, skills, and state–of–the–art tools to make razor-sharp blades whose cutting performance is unparalleled.
Both the stamped and the forged blade goes through three hand processes that model the geometry of the edge to produce a far superior cutting blade.
Andrea Berti firmly believes that there will always be people who understand the value of craftsmanship and its contribution to their life. He says: "In quick-changing times, we all need something authentic, that has its source in our past and the history of our family, that we know has not changed for a long time and will never actually change. We cannot live without traditions".