ND DOLFI
Contemporary arthouse ceramics and tiles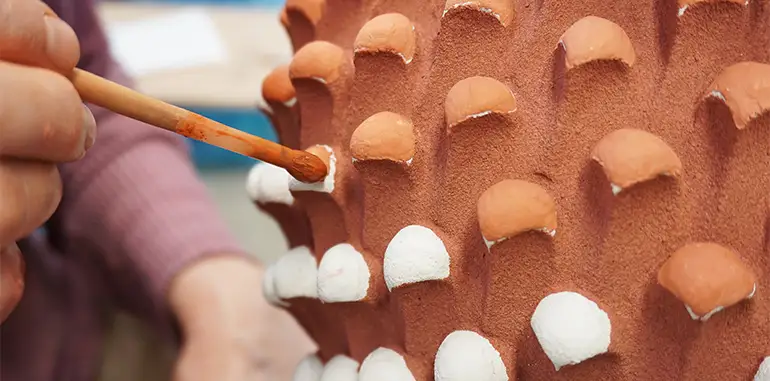 ND Dolfi's ceramics are contemporary works of art rooted in Tuscan traditions. Their unusual proportions, bold colors and highly textured surfaces make them modern home decor accents. Yet, they are handmade using centuries-old processes.
We have carefully handpicked for you the finest ceramics and textured tiles by ND Dolfi. Explore their creations and find the perfect works of art for your interior design projects.
An authentic Bottega d'Arte in Tuscany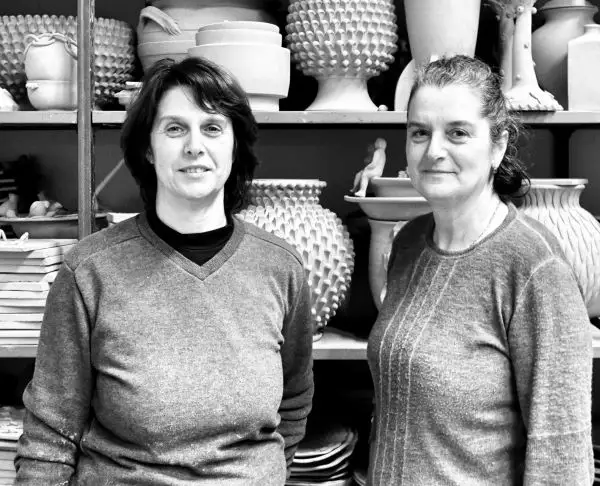 ND Dolfi's majolicas have textured surfaces where individually handmade elements are applied to a casted form.
They exude the artists' love of the material, respect for tradition, and irrepressible willingness to experiment with shapes, metal oxides and minerals to achieve unique color shades. Rings, baubles, dots, drops, and scales are their expressive alphabet, often highlighted by bold choices of contrasting colors: reds, pinks, greens, and gold.
Perhaps the most impressive artworks of ND Dolfi's are their tiles. They are a dictionary of their art in the making, the building blocks of their artistic vocabulary. All their motifs and endless color combinations find their way on ND Dolfi's tiles, a precious resource for unique art and interior design projects.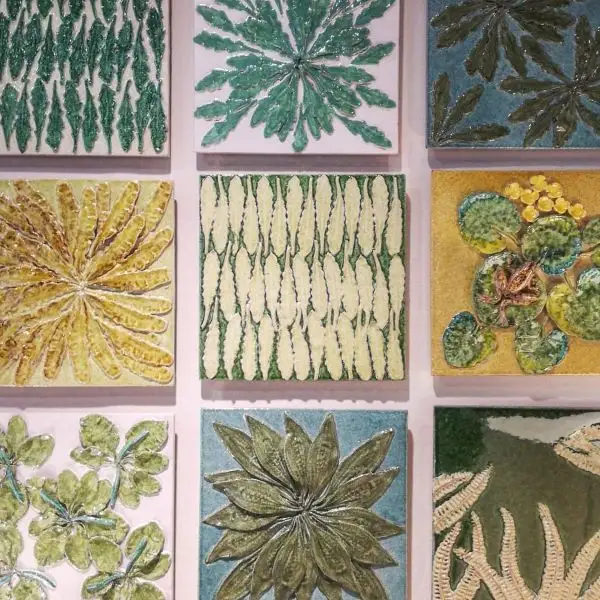 Natalia and Daria Dolfi - aka ND Dolfi - were among the first artists we met when we launched thatsArte.com over 15 years ago. Enthralled by their work, we spent a good three days in the art gallery on the top floor of their studio, trying (and failing) to represent the variety and vibrancy of their work in a capsule collection.
Silvano, their father and an artist revered both in Italy and the US, was quietly working at the wheel. We fondly remember his smile and kind eyes.
Over the years, we have been keenly following the development of Natalia and Daria's unique artistic style and cheering on their successes.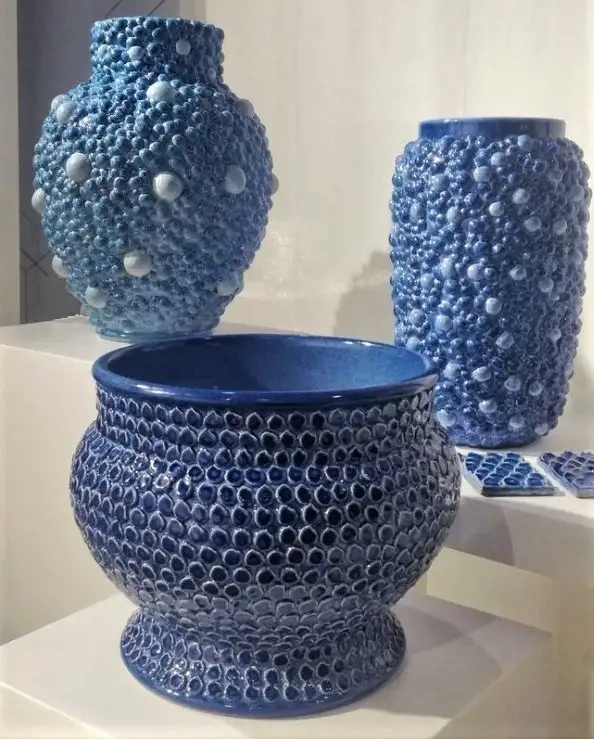 The Bottega d'Arte Dolfi was founded by Giovanni Dolfi in 1941 and specialized in the production of traditional Tuscan maiolicas. Silvano, Giovanni's son, grew up among talented artisans and worked in the family workshop until 1994, when he set up his own Bottega.
He named his Bottega ND Dolfi after his daughters, Natalia and Daria, thus acknowledging their budding talents and, simultaneously, projecting his family's legacy into the future.
Silvano was a reserved man who described his art in humble words: "We design inspired by tradition, but our pieces are never reproductions. Montelupo's traditional pottery, Arab and Spanish ceramics, Mediterranean art are our sources. We accept their influence, filtering it through our personal way of looking at artistic majolica". Then he added: "The final painting is what sets each piece apart from the rest."