LA BOTTEGA DELLE STELLE
Riccardo Biavati's ceramics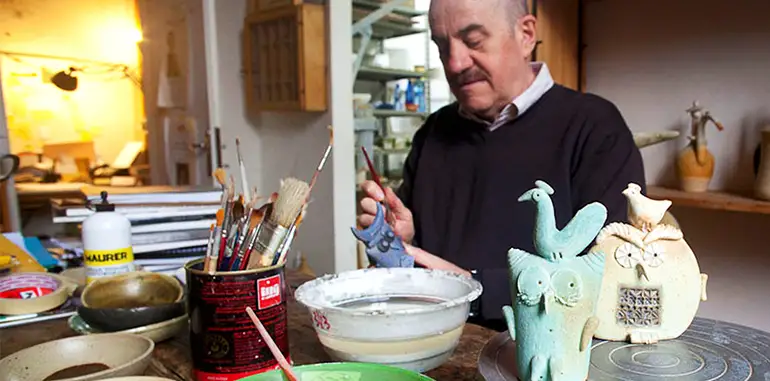 Ricciardo Biavati's artworks are made of dreams, fired into imaginary worlds for pure-hearted collectors. Some of his ceramics are also whistles, their sounds adding to the magic of his art.
We have gathered for you Biavati's greatest ceramics, sure to put a smile on your lips: windswept trees, inhabited bowls, playful owls and serious cooks... choose the piece that speaks to your heart and soothes your soul!
Contemporary Italian ceramic sculptures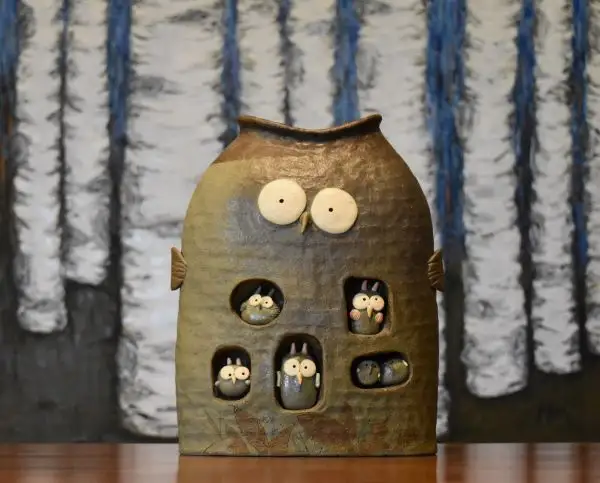 Riccardo Biavati is a respected contemporary Italian artist who has exhibited at galleries and institutions all over Italy. He lives in Ferrara, an intellectual and artistic center of the Italian Renaissance and a quaint little town in the North of Italy.
La Bottega delle Stelle, the art studio he founded with his lifetime partner Antonella Manfredini, is the place where the artist's imagination finds its form.
Biavati's sculptures have the texture and timeless quality of fairy tales or modern metaphors.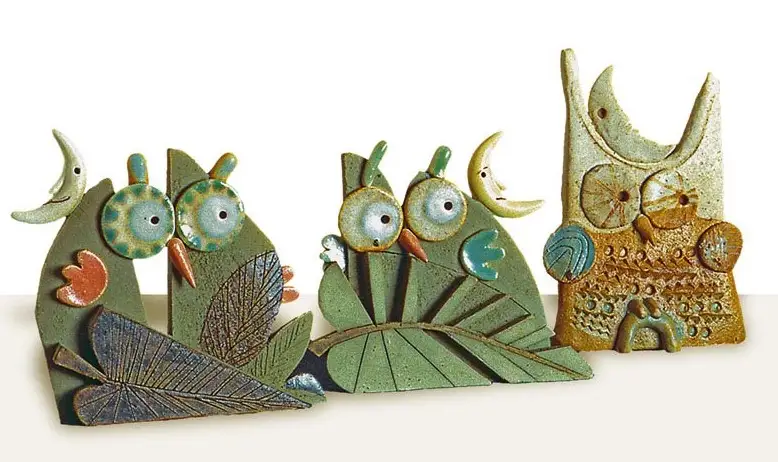 Symbols of universal values, his characters are nested in stoves, lairs or windswept trees, looking out at the world with graceful irony.
Riccardo Biavati's playful owl-shaped whistles are the contemporary heroes of a long-running tradition of clay whisperers, their songs adding to the magic of art.
Indeed, the artist is one of the last makers of clay whistles, a traditional craft typical of the Italian Northeast, whose origin is lost in ancient history.
Blow into the little hole on the back of Biavati's whistle ceramics, and you'll hear the sculpture sing!