COSI TABELLINI
Makers of pewter tabletop and home décor since 1954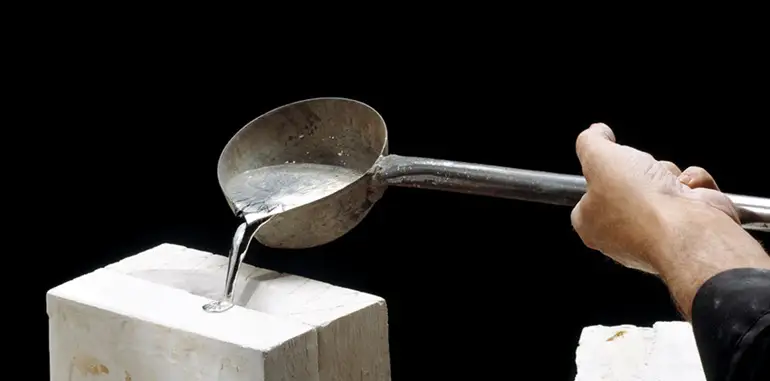 Cosi Tabellini has been designing and handcrafting exquisite pewter tabletop and home décor items since 1954. Their pewters' quality, elegance and impeccable style has earned the company an excellent reputation worldwide.
We have created for you a capsule collection of Cosi-Tabellini's more irresistible pieces: pewter charger plates, bowls, centerpieces and delicate bonbon dishes.
Fine Italian pewter makers in Brescia
Cosi Tabellini uses the finest lead-free pewter, a marvelous, timeless material for functional and decorative pieces.
Pewter is an alloy composed primarily of tin, the fourth most precious metal commonly used after platinum, gold and silver.
Cosi Tabellini's pewter is made up of a minimum of 95% tin, with antimony and copper in varying quantities, depending on the function and shape of the pieces. These other metals add to the rigidity and hardness of the pieces, crucial qualities if the items must stand the test of time.
Cosi Tabellini marks most of its products to enable their identification and prove their authenticity. The company has a four-part touchmark which includes:
- the founders' initials CT
- the M, as a tribute to their US partner and design contributor
- the number 95 for the minimum quantity of tin content in the alloy
- the lion, a traditional emblem of Brescia, the city in Lombardy where the company is located.
The founders' mark, a glorious thistle, is still used on larger pieces.
Cosi Tabellini's pewter is entirely lead-free and highly stable, therefore ideal for food and drinks, and is compliant with EU and US FDA requirements.