COSI TABELLINI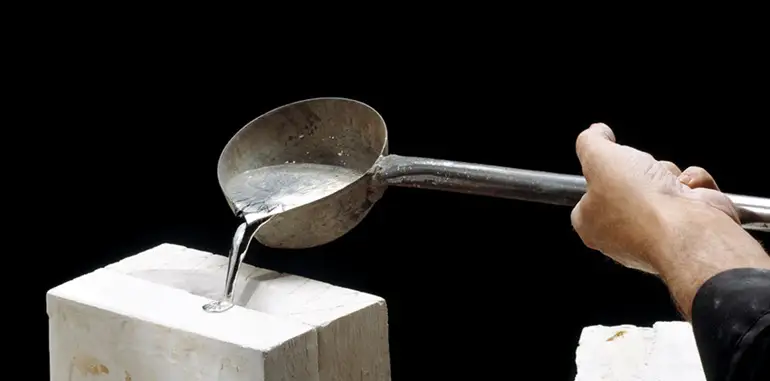 Cosi Tabellini pewter flatware and tabletop items are made of high quality, lead-free pewter, a marvelous material, good to touch and feel, to own and cherish.
Cosi Tabellini has been designing and handcrafting pewter products since 1954, gaining recognition for the quality, the elegance and the impeccable style of its artifacts. A set of chargers, a centerpiece, a tray … setting a table with a few, well-chosen pewter pieces is always an expression of good taste: it suggests knowledge and appreciation of what is valuable and stands the test of time.

Pewter is an alloy, composed primarily of tin, the fourth most precious metal in common usage after platinum, gold and silver.

Cosi Tabellini's pewter is made up of a minimum of 95% tin, with antimony and copper in varying quantities, depending on the function and the shape of the object. In fact, these metals add to the rigidity and hardness of the alloy, particularly important if the final piece is long and narrow or made for heavy use.

Cosi Tabellini marks most of its products to enable their identification and demonstrate their authenticity and fine quality. The company has a four part touchmark which includes:
- the founders' initials CT
- the M, as a tribute to their US partner and design contributor Match Pewter
- the number 95 for the minimum quantity of tin content in the alloy
- the lion, a traditional emblem of Brescia, the city in Lombardy where the company was born and is still located.
The founders' mark, a glorious thistle, is still used on larger pieces.
It is not practical to place touchmarks on small items, but the quality of the pewter and the craftsmanship of the pieces is of the same highest standards.

Cosi Tabellini's pewter is completely lead-free and highly stable, therefore ideal for food and drinks, and is compliant with both EU and US FDA requirements.