COLTELLERIE CONSIGLI
Hand-forged kitchen and table knives from Tuscany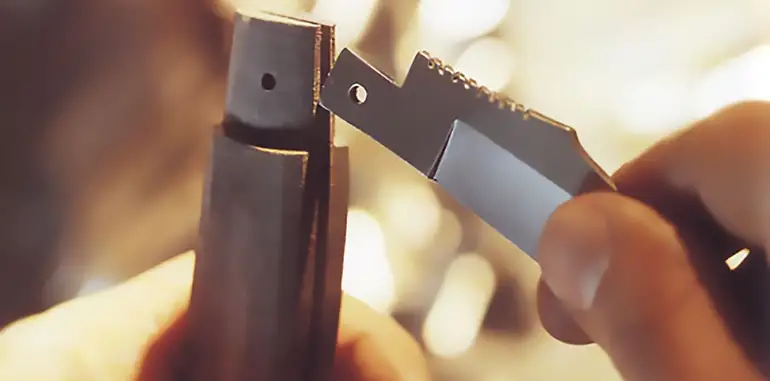 Consigli's table and kitchen knives are superior cutting tools handmade by skilled craftsmen born and raised in Scarperia, the cradle of Italian knife-making art. Their production follows the rituals of an age-old tradition that Consigli has been paying tribute to since the 1950s.
Consigli's blades are cut from high-quality stainless steel and forged to make elastic, balanced and durable knives. Their handles are crafted using the finest natural materials, such as horn and olive wood, or high-end resins suitable for dishwasher use.
Explore our hand-picked selection of Consigli's kitchen and table knives, cheese knives, champagne sabers and the irresistible Lamallegre pocket knives.
Consigli: knife makers in Scarperia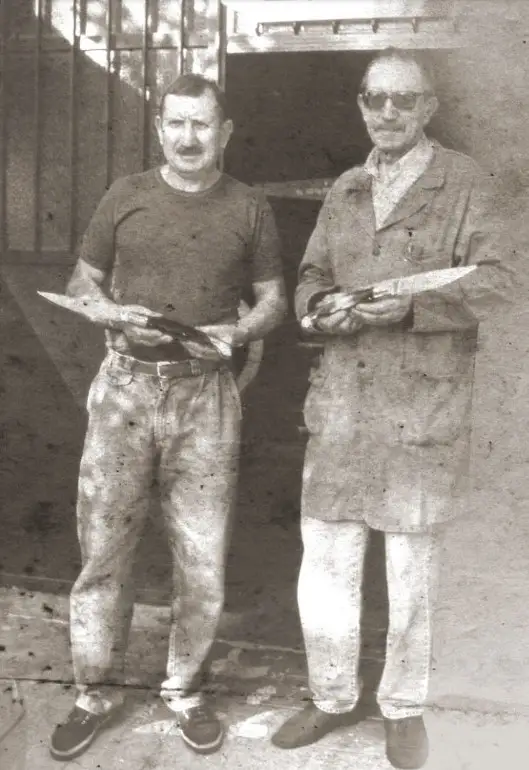 The Consigli brothers set up their first workshop in Scarperia (Tuscany) not long after the end of WW2. Luigi – at the time just a little over 20 – and Enrico, his younger brother, had already spent several years producing knives in the company where their father had been forging metal and making knives since the first years of the century.
In the mid-1950s, the Italian economy thrived, and people left the rural areas to seek fortune in the cities. Plastic and machine-made products, including knives, started replacing artisanal products.
Despite the hostile scenario, the Consigli brothers persisted in making what they had learned to do very well: high-end knives.
Luigi and Enrico Consigli focused on producing robust, practical knives with innovative materials and finishes. They did not change their production methods, though, trusting that their ancestors' had already perfected them.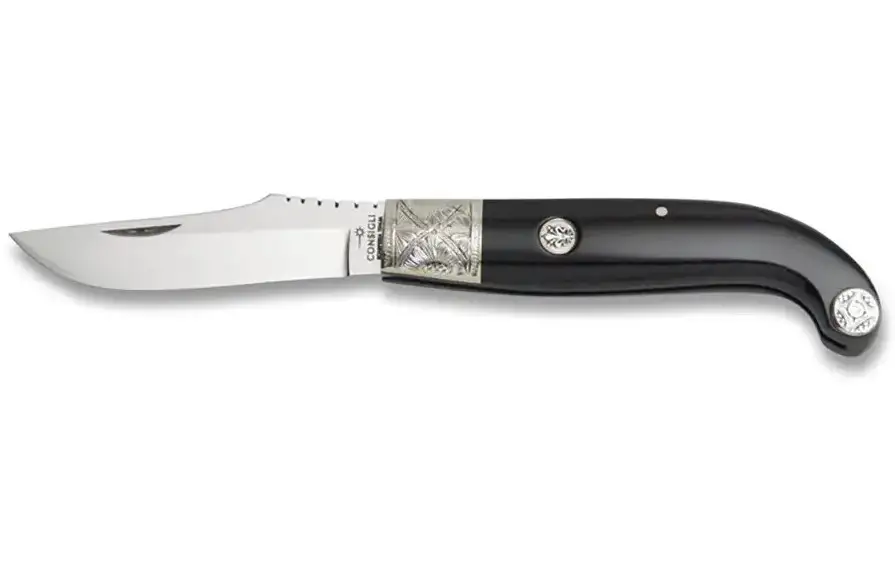 At first, their knives were especially appreciated in Sardinia, an Italian island where sheep breeding and a rough land required heavy-duty, strong blades.
The reputation of Consigli knives slowly grew and expanded all over Italy, thanks to the superior quality and aesthetics of their cutting tools. Inspired by Italian regional blades and created for intensive use, Consigli's vast assortment suited any job.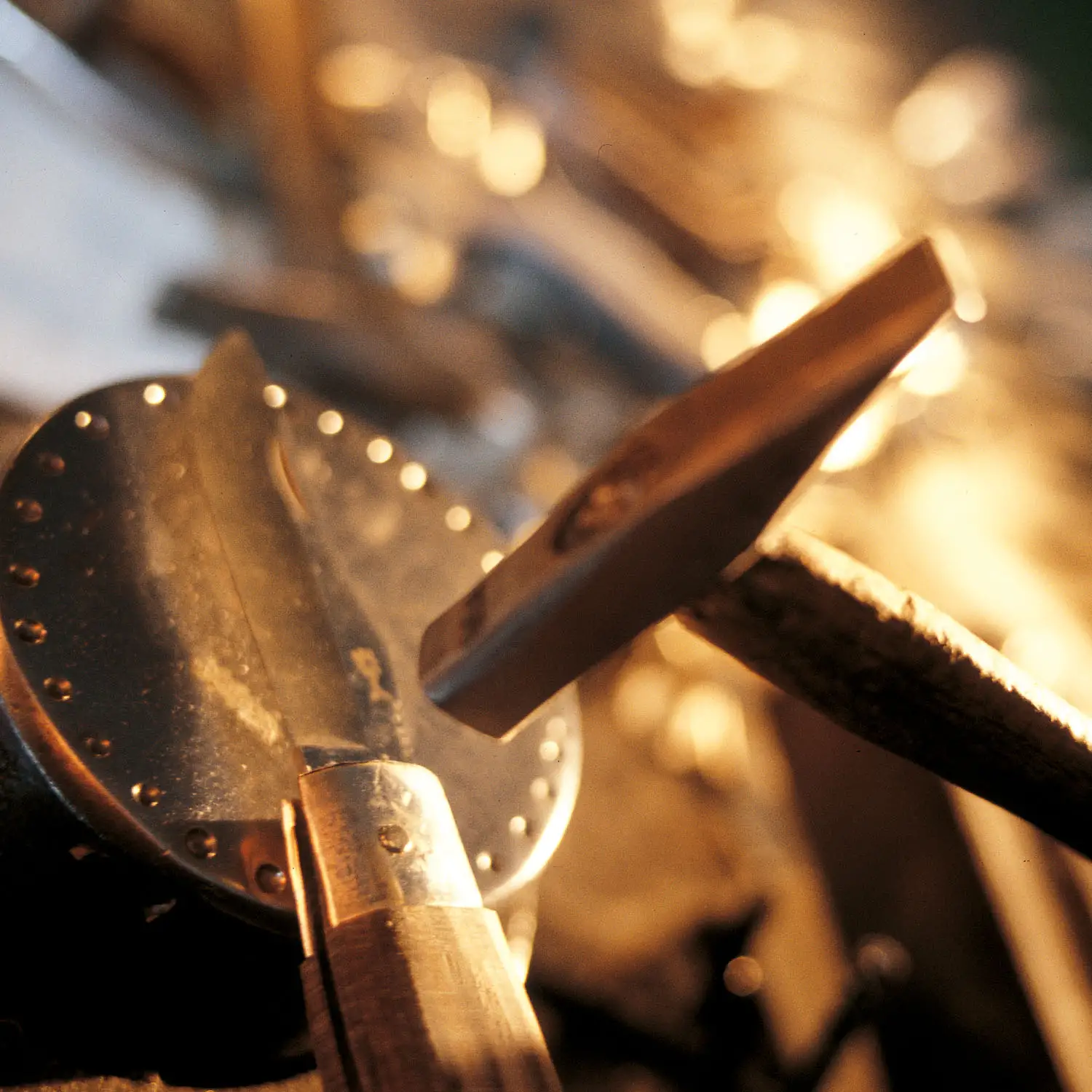 Today, most of Consigli's regional knives are no longer needed for their original function. However, they are still produced as prized collectors' items, having retained a symbolic value and a bond with regional traditions and cultures.
Consigli's kitchen and table knife collections follow the same principles set by the company founders. Beautifully designed, practical and hard-working, Consigli's knives are crafted by skilled artisans using high-quality raw materials and age-old production methods.
The whole process, starting from the blade cutting to its tempering, quenching, sharpening and polishing, requires the expertise and manual dexterity of master craftsmen who ensure that the performance of each blade is no less than perfect.
Consigli's high-end collections feature horn and olive wood handles. The seasoning, cutting and polishing of the horn and the wood are carried out following a rigorous process that enhances the natural veins of the raw materials.
Dishwasher-safe handles are also available in most kitchen and table knife collections. Less expensive, easy to use and great looking, they are made of ABS, a fine resin with distinctive hardness, gloss and toughness properties, and Methacrylate resin, known for its durability, strength, and abrasion resistance.