SOFIA
Iconic Sicilian art ceramics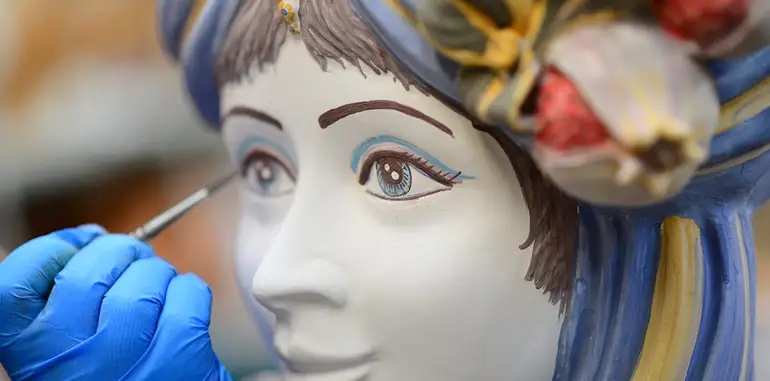 Sofia is an art lab in Caltagirone, Sicily. Nicola Intonato, the artist, pulled influence from the dramatic, stylistically powerful Sicilian art to develop his own creative identity.
His iconic Moorish heads are a testament to modern classicism, with an unconventional touch. They are featured in Dolce and Gabbana's store in NY.
We handpicked for you a colorful, exciting selection of Sofia's finest ceramics: Moorish heads, centerpieces and vases, Sicilian ceramic eggs and figurines. Explore their authentic, elegant home decor accents and find your Sicilian treasure.
With love from Caltagirone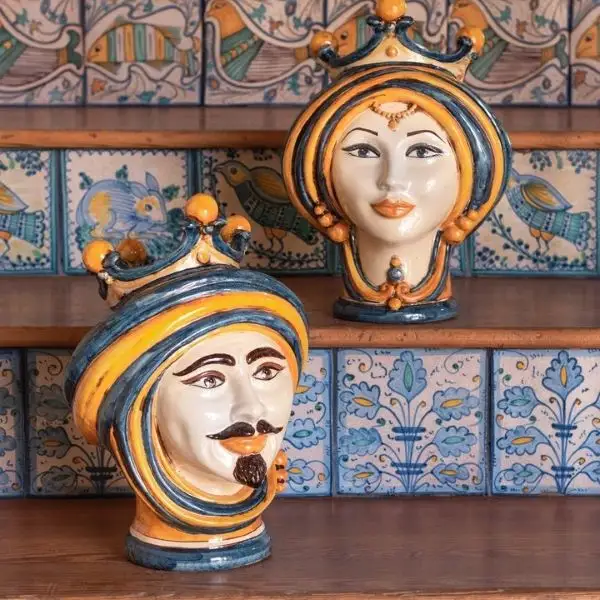 Sofia's ceramics have a strong identity. Sicilian art is at its roots, artfully combined with confident creativity and modern lifestyle themes. The production methods are rigorously based on Caltagirone's centuries-old tradition.
Nicola and Giuseppe Intonato founded Sofia, their art lab, over twenty years ago — two young boys with a clear vision of their future. Nicola was the artist and creative mastermind, and Giuseppe had the task of making Sofia's work known to the Italian public.
Sofia started humbly. They worked in a small garage and had only enough money for art supplies. When Giuseppe traveled to represent their work at fairs and exhibitions, he used to sleep in the car. It all worked well, though.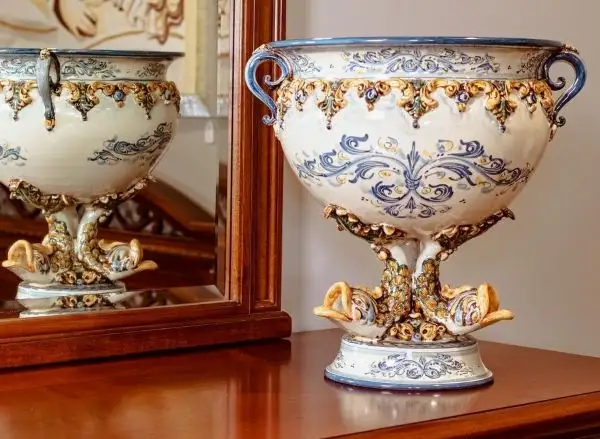 Sofia is nowadays a household name in Italian ceramics, their ceramics having won the favors of art lovers and collectors.
Their exquisite collections capture the essence of the Sicilian heritage and the traditional motifs of Caltagirone pottery. Their unconventionality and quality make them stand out from the crowd.
While many things have changed at Sofia - their studio has evolved into a Bottega d'Arte - one important thing has not: each piece is hand modeled and hand-painted, therefore unique.