CERAMICHE IMA
Tuscan ceramics with a twist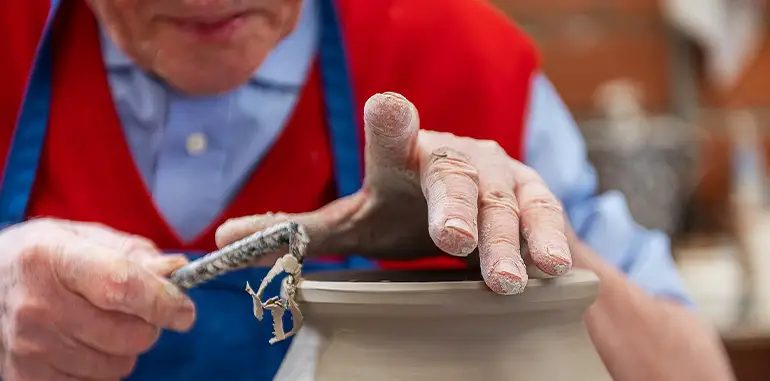 Ima's Tuscan pottery has a cheerful disregard for traditional colors and proportions, straying in unusual directions. Often oversized and brightly colored, their ceramics are handmade using a traditional production method.
We offer you two exclusive collections: Pompei, a bright red fruity pattern, and Frutta Blu, with a dark blue background.
Located in Montelupo, Ceramiche Ima is a small fabrica founded in 1978 by three experienced artisans: Ivo, Mauro, and Alberto (hence IMA).
All pieces are totally handmade using clay extracted from the nearby Arno river.